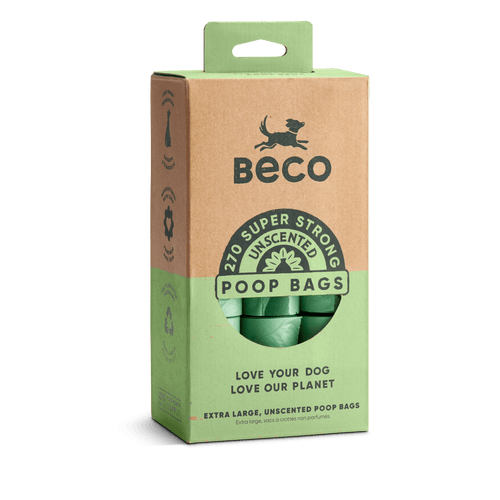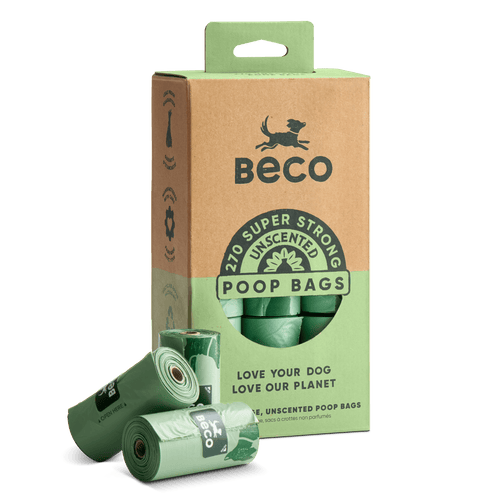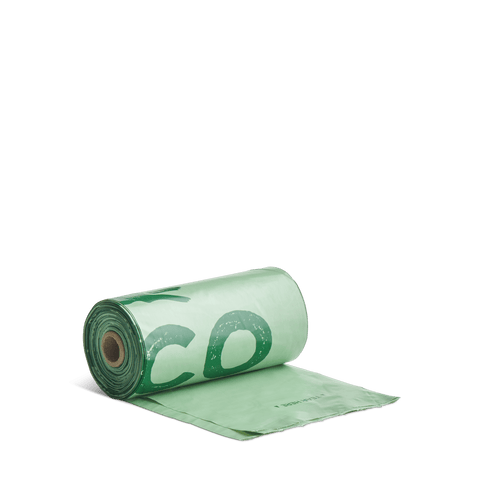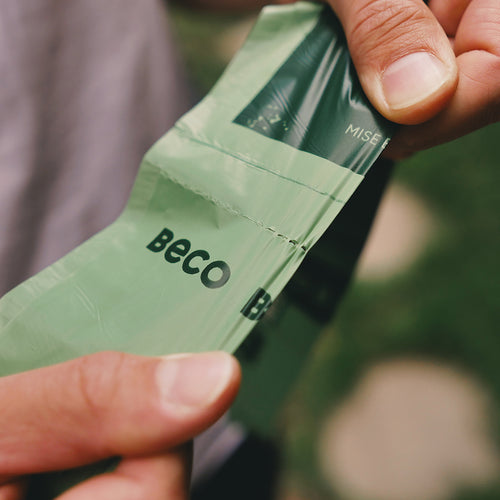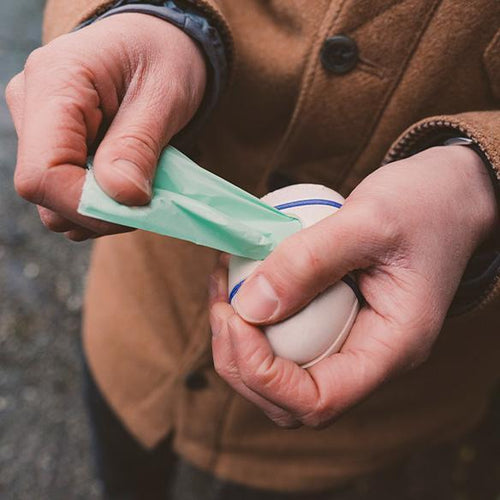 Large Poop Bags | Unscented | 270
These bags are big, strong and leak-proof. Coming in at 22.5 x 33cm they are extra long and thick to protect your hands. Made using 100% post-consumer recycled material, every roll of bags comes on a recycled cardboard core, the cardboard packaging is recycled and recyclable. These rolls will fit in all standard bag dispensers and are also available in mint-scented options.
Thanks for registering interest we'll be in touch as soon as this product comes back into stock.
Bags: 22.5 x 33cm
Box: 10 x 12 x 12.5cm
PE Plastic (100% post-consumer recycled)
Recycled Post Consumer Cardboard
These bags are not toys, please keep them away from babies and children.
Recycled Plastic
Post-consumer recycled plastic is used to make our poop bags, as well as the cloth and soft stuffing in our toys / beds.
Quality Matters
Big & Strong
Coming in at 33 x 22cm, these bags can handle some seriously large poops. The material is thick and the seams are strong so you know you can rely on them every time.
Disposing of your pets' waste responsibly
We all have a responsibility to clean up after our dogs. When choosing which poop bag to use, it comes down to how you dispose of your dog's waste. Available in scented or unscented, our recycled bags are a great option for those who dispose of their dog's poop in park bins or general waste. No bags break down in landfill so if that's where the bag is heading, it's best to choose recycled. Recycling gives waste plastic a second life and is 44% more energy efficient to manufacture than virgin plastic. If you dispose of your dog's waste in a well-managed, contained home compost system, making compost for non-edible plants, we recommend our home compostable bags.
Adventure Ready
The rolls fit neatly into regular dispensers, the bags separate smoothly and the stickers peel off easily. Anywhere, anytime, you can trust these bags to quickly and easily clean up, so you can focus on the fun stuff.