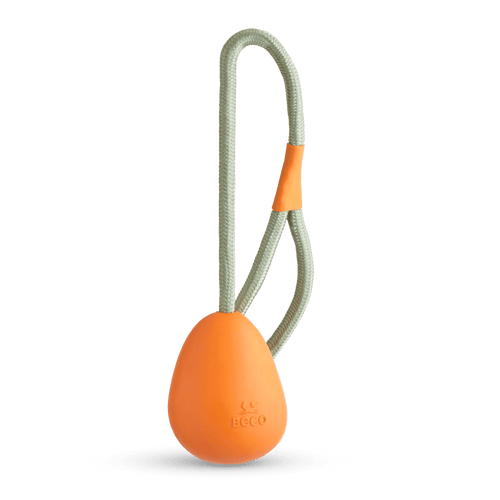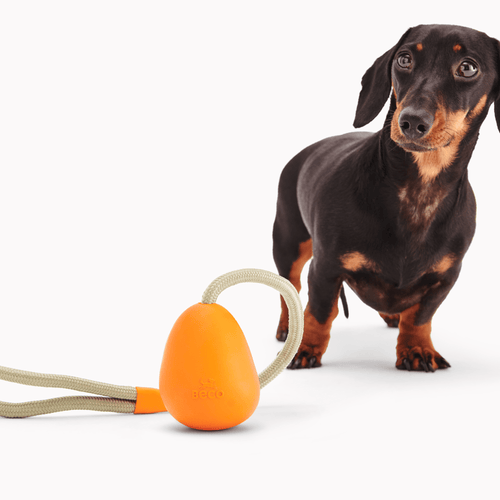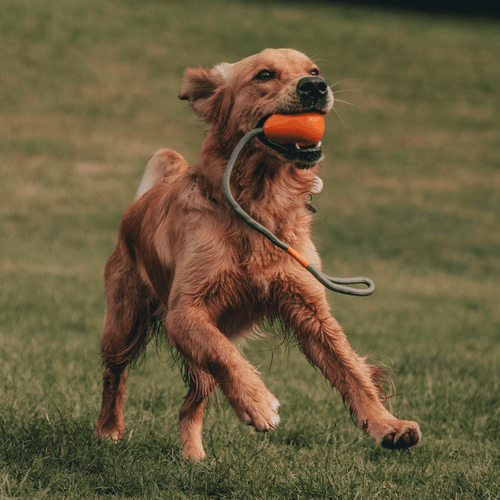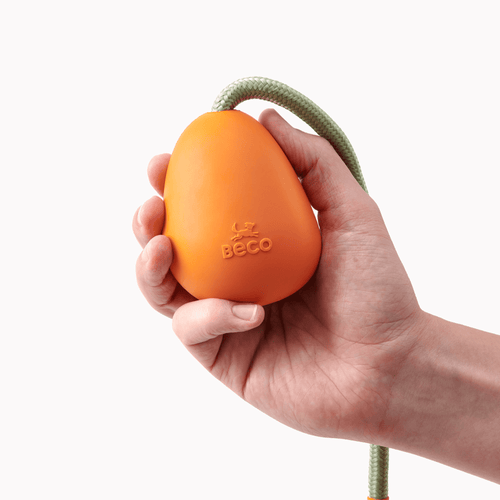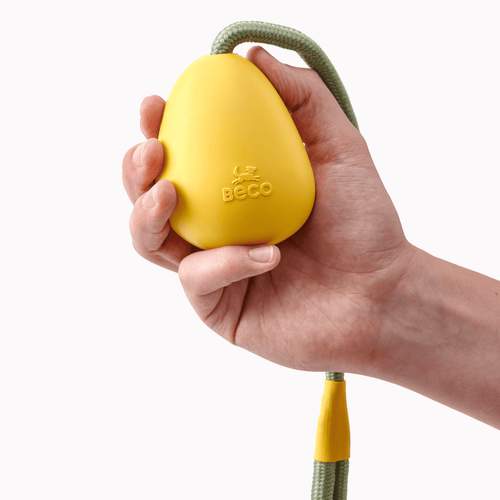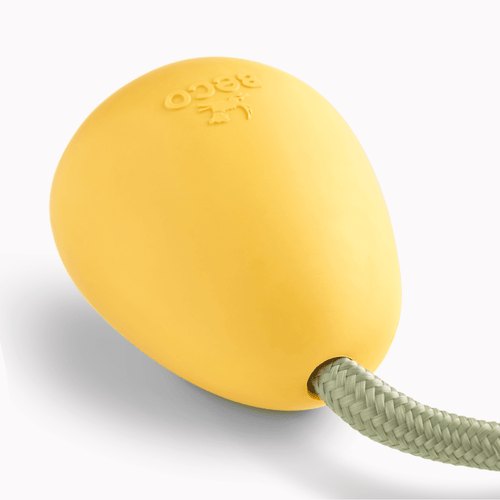 Slinger Pebble
A natural rubber egg on a strong recycled rope. The springy natural rubber ball is easy for your dog to grip and the rope gives you extra throwing distance. Ideal for a game of fetch. The rubber has a gentle vanilla scent.
Thanks for registering interest we'll be in touch as soon as this product comes back into stock.
8.7 x 7.0 x 6.5cm
Natural Rubber
Please remember that your pet's safety is your responsibility. Always choose a product that's a suitable size and functionality for your pet's behaviour. Whilst we design our toys to be strong and durable, no toy is indestructible. Please supervise your pet during play and immediately discontinue the use of the toy if it shows any sign of damage or wear. Please consult a vet immediately if your pet ingests any part of this product. Not for children.
Natural Rubber
Tapped from the trunks of rubber trees, its strength and elasticity makes it perfect for dog toys.
Quality Matters
Perfect for Outdoor Play
Perfectly designed for outdoor play in the park. The bright colours were chosen to help your dog find it in long grass. The springy natural rubber is easy for your dogs grip and the recycled rope gives extra throwing distance. Whether it's tug of war time or a nice game of fetch, it's perfect for embracing those morning zoomies.
Best from Nature
Tapped from the trunk of rubber trees, natural rubber takes the best from nature. It is tough, hardwearing and springy which makes it the perfect dog toy.
Strength Guarantee
We're so confident in the strength of these toys, that if your dog's toy is damaged beyond expected wear, we'll send you a free replacement. Find our full T&C's on our FAQ page.