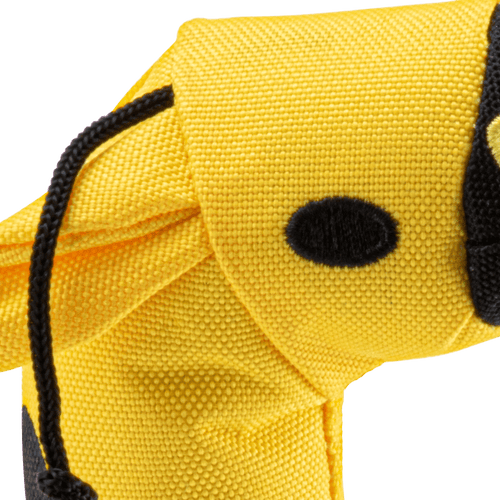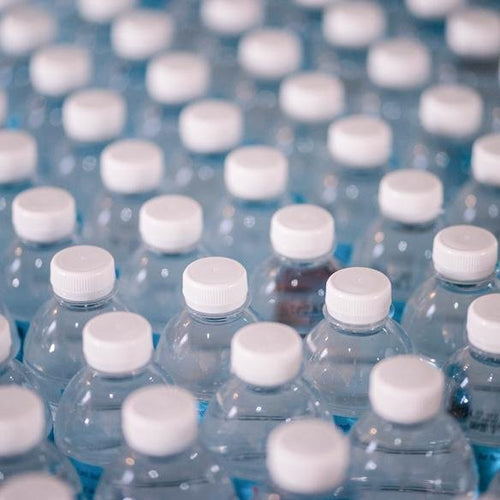 Recycled Soft Giraffe
A soft and cuddly toy that dogs love to curl up to or wrestle with. This toy has double-stitched seams and a squeaker to help keep them entertained. Made from recycled materials giving plastic another life.
Thanks for registering interest we'll be in touch as soon as this product comes back into stock.
S - 16 x 8 x 5cm
M - 24.5 x 12 x 7.5cm
L - 31 x 15 x 10cm
Small
73% Recycled Polyester
27% Polyester

Medium
80% Recycled Polyester
20% Polyester

Large
85% Recycled Polyester
15% Polyester
Please remember that your pet's safety is your responsibility. Always choose a product that's a suitable size and functionality for your pet's behaviour. Whilst we design our toys to be strong and durable, no toy is indestructible. Please supervise your pet during play and immediately discontinue the use of the toy if it shows any sign of damage or wear. Please consult a vet immediately if your pet ingests any part of this product. Not for children.
Recycled Plastic
Post-consumer recycled plastic is used to make our poop bags, as well as the cloth and soft stuffing in our toys / beds.
Quality Matters
Recycled Materials
The cloth and stuffing of this toy is made with recycled plastic, giving waste plastic a second life and encouraging its collection and reuse.
Double Stitched Seams
The panels are woven together with double stitching. It makes the seams that much stronger and hard wearing. That said, if your dog loves to tear and shred, check out our rough & tough toys. They're even stronger.
Squeak Squeak Squeak
Dogs love squeaky toys. For us humans, the jury's out. The squeaker in this toy is loud and puncture proof which means your furry friends will go wild for it, and it's likely to hang around for a while too. We've tried and tested with our canine colleagues and they certainly approve.