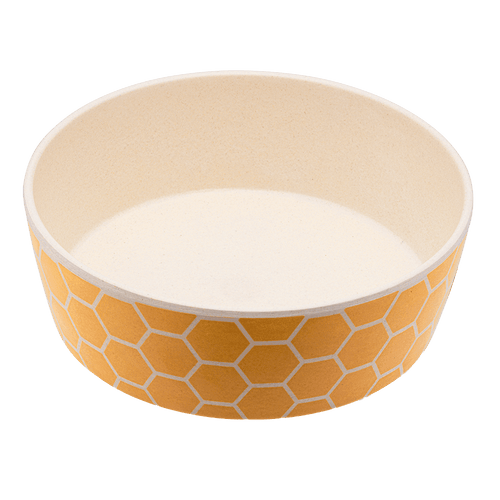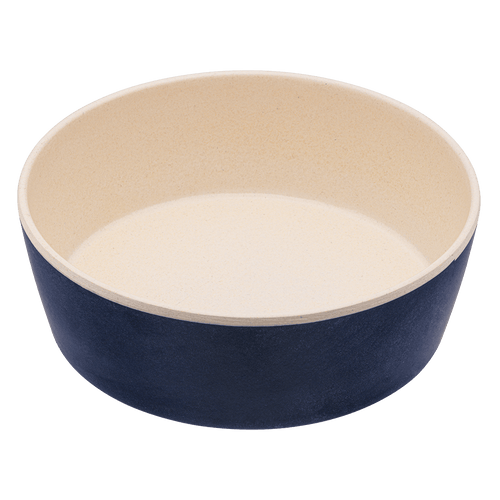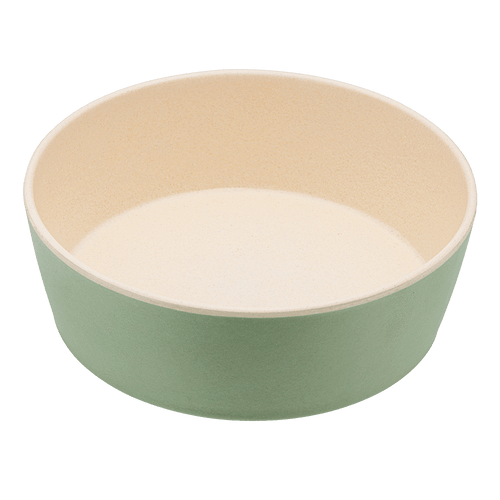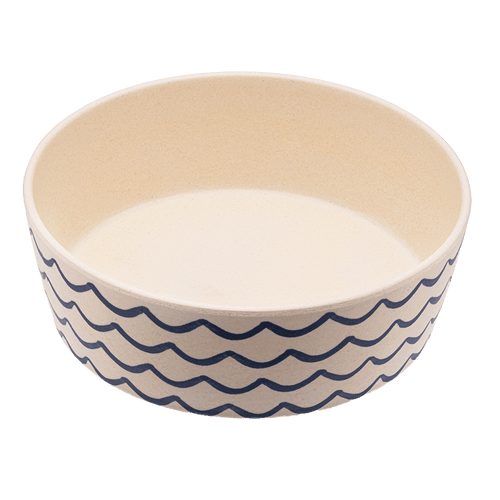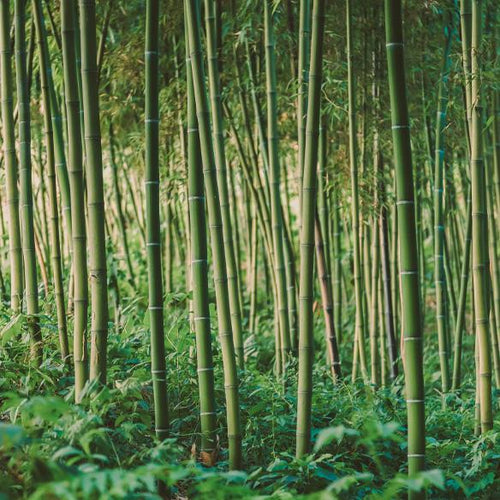 Printed Food & Water Bowl
Dogs will always love them for the dinner they serve. Now a bowl that you can love too. An understated bowl for contemporary living. With its classic and simple design, this bamboo food and water bowl sits comfortably in any home. A range of prints and patterns to complement your style.
Thanks for registering interest we'll be in touch as soon as this product comes back into stock.
External Diameter/Capacity:
S - 15cm | Capacity - 0.8L
L - 18.5cm | Capacity - 1.65L
62% Plant-based materials:
Bamboo powder
PLA resin
Cornstarch
Bran coat/rice husks

Also includes:
Melamine
Wash regularly in warm soapy water.
Dispose in general waste.
Bamboo
Bamboo is super strong and grows in abundance, absorbing 35x more carbon than trees.
Cornstarch
This renewable material is converted into polymers so it has the strength and versatility of plastic.
Rice Husks
The byproduct of rice farming. Rice husks are added to reinforce and strengthen the end product.
Quality Matters
Bamboo
Bamboo fibres blended with rice husks, a by-product of rice farming, contribute to the composition of this hardy bowl. The natural strength of bamboo makes it tough and hard wearing.
Bamboo: Some Fun Facts
Bamboo grows in abundance 30 x faster than trees. In turn, producing 30 x more oxygen and absorbing 35 x more carbon dioxide. It's a cut-and-come-again plant, which means it can be cropped without disrupting the root ball, minimising carbon release when it's harvested.
Match Your Style
A print for every nature enthusiast. Waves to transport you to the transport your mind to the swaying ocean. Honeycomb to remind us to continue protecting the birds and the bees. A mid-tone grey inspired by the coastal rocks that waves splash over. A rich blue, reminiscent of the clear night sky on your adventures. Last but not least, an uplifting mint shade, as fresh as the crispy mint that inspired it. Bowls to bring your dog's dinner station to life.