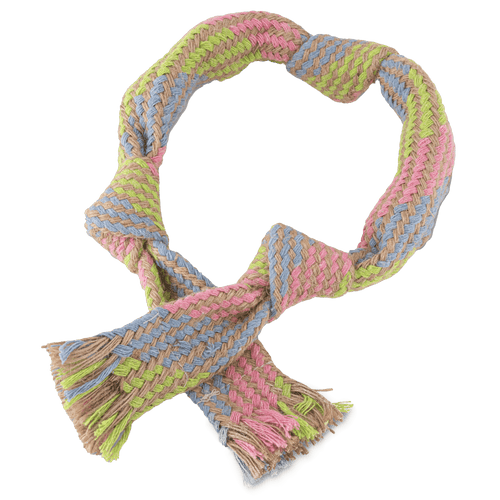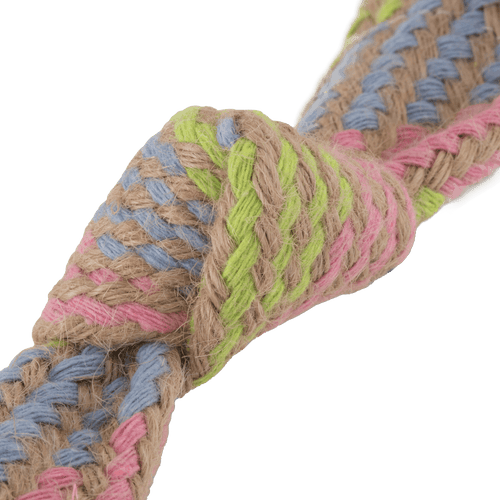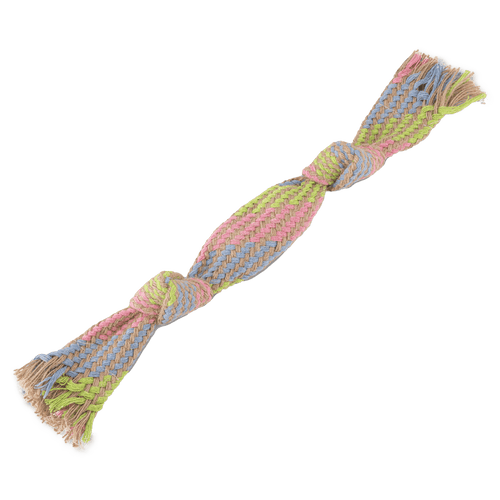 Hemp Rope | Squeaky Rope
A hemp rope toy with loud squeakers inside. The tough fibres and squeaker will provide plenty of noisy fun. Hemp grows incredibly dense and tall, freeing up precious arable land for other crops.
Thanks for registering interest we'll be in touch as soon as this product comes back into stock.
S - 36 x 3 x 4.5cm
L - 60 x 3 x 4.5cm
95% Woven Hemp Rope
5% Recycled Cotton
Plastic Squeaker
Please remember that your pet's safety is your responsibility. Always choose a product that's a suitable size and functionality for your pet's behaviour. Whilst we design our toys to be strong and durable, no toy is indestructible. Please supervise your pet during play and immediately discontinue the use of the toy if it shows any sign of damage or wear. Please consult a vet immediately if your pet ingests any part of this product. Not for children.
Hemp
Growing densely in abundance, hemp saves precious arable land for farming. It makes a hardy rope.
Recycled Cotton
Silky soft and super strong. Our recycled cotton makes rope that will go the extra mile.
Quality Matters
Tug of War Time
Made from hemp and recycled cotton this squeaky interactive rope dog toy really packs a punch. Just grab a hold of one end and the tough fibres will keep you battling it out to become Top Dog!
Squeak Squeak Squeak
Dogs love squeaky toys. For us humans, the jury's out. The squeaker in this toy is loud and puncture proof which means your furry friends will go wild for it, and it's likely to hang around for a while too. We've tried and tested with our canine colleagues and they certainly approve.
Hemp: Some Fun Facts
Hemp grows in abundance. It grows incredibly dense and tall, freeing up precious arable land for other crops. It needs very little water and returns 60 - 70% of its nutrients back to the soil.