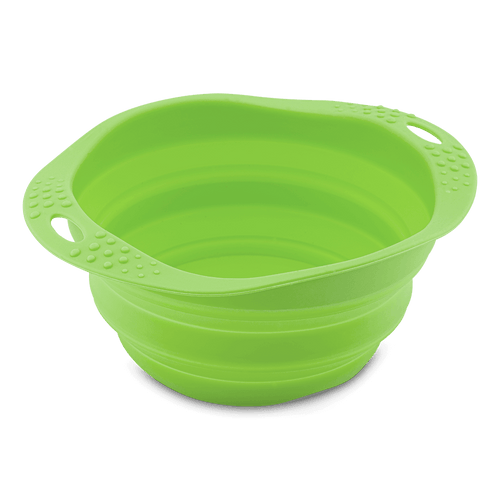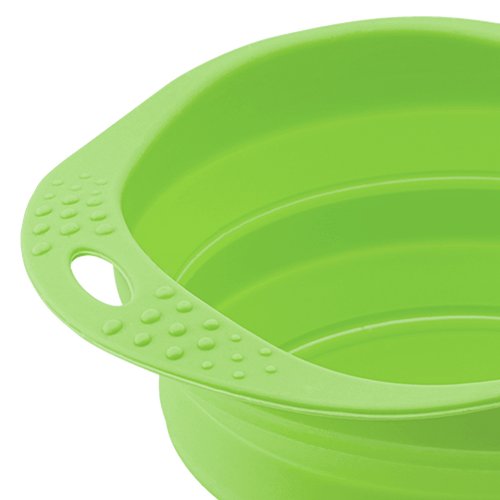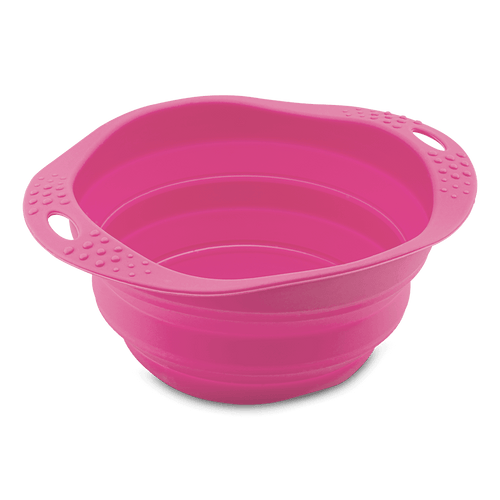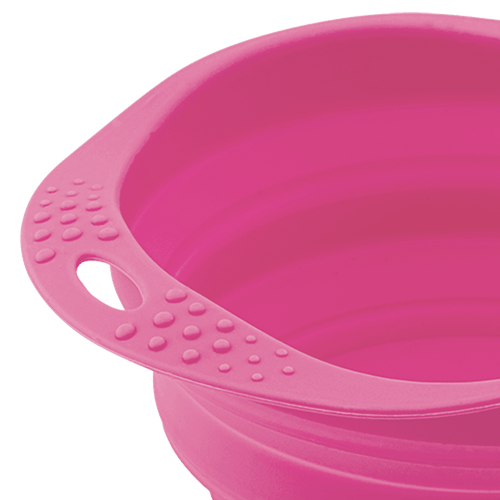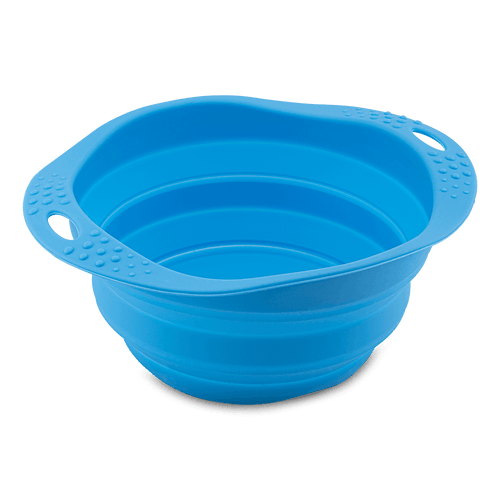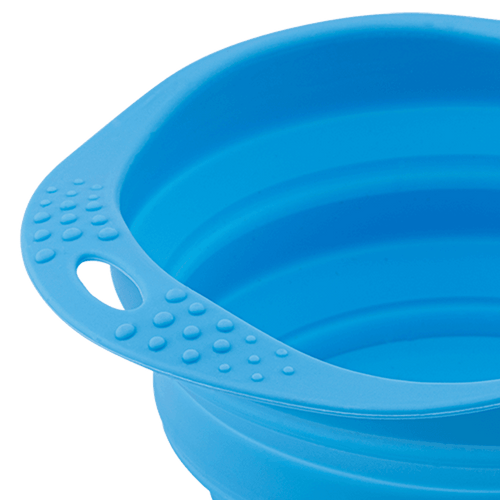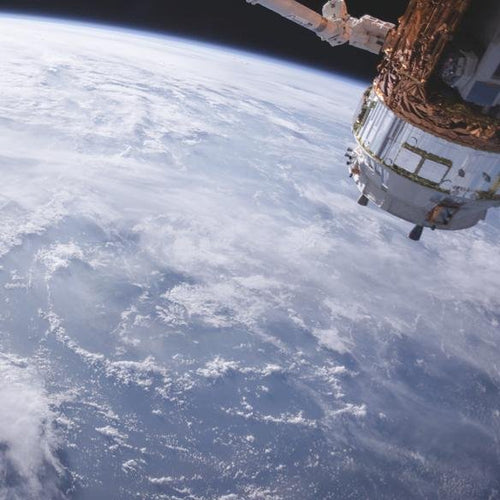 Collapsible Travel Bowl
A flat pack bowl ideal for travelling. When you have a trusty travel bowl on your adventures, your sidekick can stay hydrated and never has to miss a meal. Made from flexible and hard-wearing silicone, this bowl is built to last.
Thanks for registering interest we'll be in touch as soon as this product comes back into stock.
S - 15 x 5 x 12cm | Capacity - 0.4L
M - 18 x 6.5 x 15cm | Capacity - 0.75L
L - 22 x 8 x 18cm | Capacity - 1.25L
Hard-wearing silicone

Dishwasher friendly.
Wash regularly.
Dispose in general waste.
These collapsible bowls are hardy but not chew proof. Supervise your dog as they enjoy their dinner.
Silicone
Silica binds everything on earth together. It's everywhere. Once extracted it becomes sturdy silicone. Perfect for adventure accessories.
Quality Matters
Out of this World
Silicone is used by astronauts because of its strength and durability. Where we haven't had the chance to test these dog bowls in space just yet, we have on this planet. Their durability and versatility is perfect for adventures into the wilderness.
No Seals, Less Leaks
Leaks most commonly spring from broken or perished seals. This bowl has none. The folds, the handles, the walls - they're all moulded together, as one, at the point of manufacture. It makes this design stronger and longer lasting than collapsible bowls made from multiple components.
Adventure Ready Design
Created for your travels and adventures, this bowl pops out with a flick and flattens with a squish. It has grippy handles so you can pick it up without touching your dog's dinner. It wipes clean easily, on the off chance your dog missed a spot. Ready to go.